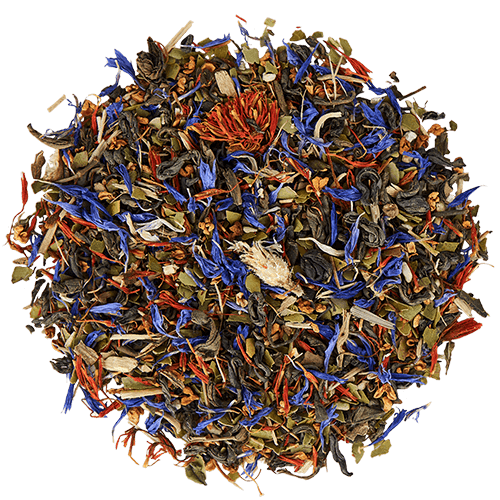 DESCRIPTION
This Yerba Mate Mint Organic Green Tea is an energizing blend. At Fraser Tea we formulated this vibrant tea to maximize focus or help make the most of your daily workout. We combine the South American yerba mate plant with invigorating peppermint, a sophisticated green tea and an array of floral's to amplify the natural benefits. Yerba mate is considered the healthy wonder drink grown in South America thanks to its energizing effects. Traditionally yerba mate is consumed with a gourd and a straw, however you can use your favorite teacup. Our Yerba Mate Mint tea is delicious iced or warm.
TASTING NOTES
A tempered mate taste and mild refreshing finish.
INGREDIENTS
Yerba Mate*, Green Tea*, Peppermint*, Organic Flavor*, Safflower*, Cornflower*, Osmanthus*,  * Certified Organic
Caffeine

Who Grew Your Tea?
China leads the world when it comes to the production of tea.The tea industry accounts for more than 1 million tons of tea harvested annually and employs more than 80 million people. When Fraser Tea founders sought to source its...
Learn More
Brewing Method

1 tsp/sachet

175°F

2 min

2 tsp/sachets
for iced tea