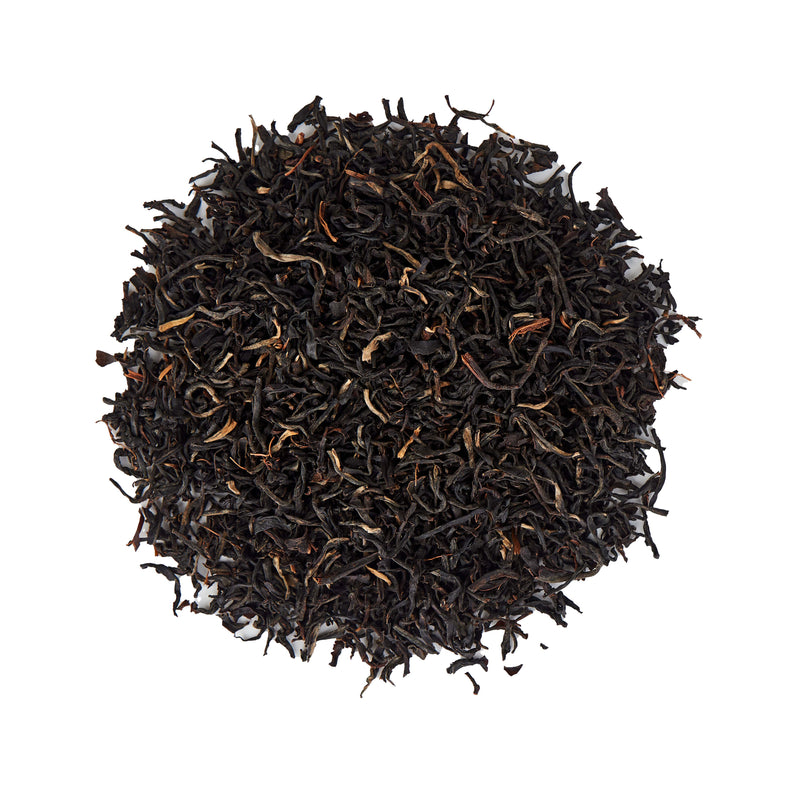 DESCRIPTION
Our Assam Organic Black Tea is derived from the highest quality organic Indian tea available. Bolder in flavor and stronger in caffeine than many other types of tea, organic Assam combines a boost of energy with exceptional taste.  Ranked Tippy Golden Flower Orange Pekoe (TGFOP1), this variety recently won second place at the World Tea Championship and it is sourced from a socially responsible co-op where all the families on the tea farm share the wealth.  Enjoy hot or iced for a burst of energy and excellent taste.
TASTING NOTES
Distinctive bold toasted caramel flavor with a malty finish.
INGREDIENTS
Organic Black Tea* *Certified Organic
Caffeine

Who Grew Your Tea?
Do you ever wonder, WHO grew your tea? Sometimes we hear about the WHERE. At Fraser Tea, we make it our mission to choose the very best organic teas from around the world, and from the best growers. The best...
Learn More
Brewing Method

1 tsp/sachet

195 - 205°F

3 min

2 tsp/sachets
for iced tea