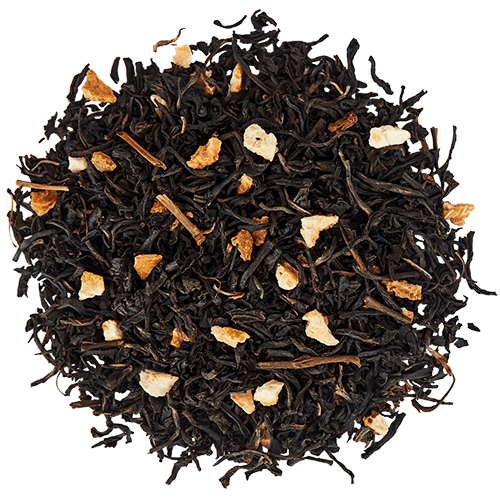 DESCRIPTION
English Breakfast Organic Black Tea is a one-of-a-kind blend of exquisitely high-quality organic black teas.  Carefully selected from only socially responsible organic farms throughout India, China and Sri-Lanka, English Breakfast Organic Black Tea is the perfect way to wake up and start any day.  Enjoy brewed hot or as an iced tea for a magnificent start to your morning.
TASTING NOTES
Bold woodsy and malty brisk flavors with fruity lemon notes
INGREDIENTS
Ingredients: Black Tea*, Orange peel*, *Certified Organic
Caffeine

Who Grew Your Tea?
Do you ever wonder, WHO grew your tea? Sometimes we hear about the WHERE. At Fraser Tea, we make it our mission to choose the very best organic teas from around the world, and from the best growers. The best...
Learn More
Brewing Method

1 tsp/sachet

195 - 205°F

3 min

2 tsp/sachets
for iced tea