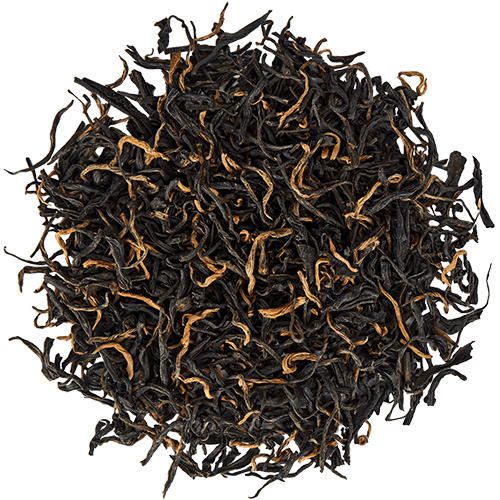 DESCRIPTION
Extremely rare and of superb grade, Golden Monkey Organic Black Tea is sourced from China's prized Yunnan Province. Named after the appearance of its leaves, described as looking like a monkey's claw, only the bud and the first leaf of the tea plant is handpicked and hand processed to preserve its exceptional flavor.  Slightly sweet and fruit-forward, Golden Monkey organic black tea is a rare treat, and not one to miss.
TASTING NOTES
Sweet honey and a subtle peach flavor
INGREDIENTS
Organic Black Tea
Caffeine

Who Grew Your Tea?
China leads the world when it comes to the production of tea.The tea industry accounts for more than 1 million tons of tea harvested annually and employs more than 80 million people. When Fraser Tea founders sought to source its...
Learn More
Brewing Method

1 tsp/sachet

195 - 205°F

3 min

2 tsp/sachets
for iced tea