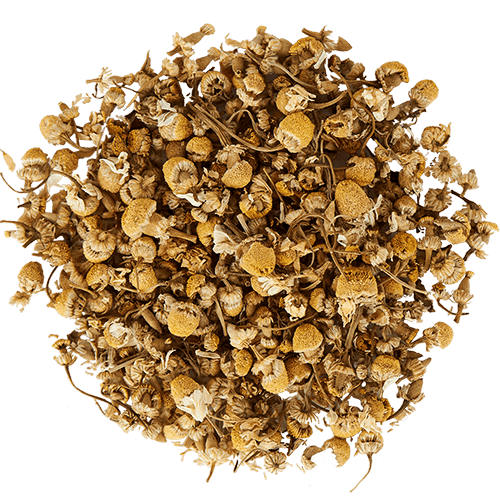 DESCRIPTION
Soothing and relaxing, Chamomile Organic Herbal Tea offers numerous health benefits while offering a lightly sweet and fruity flavor.  Blended using the highest grade chamomile, enjoy a cup as a gentle stress and sleep aid.  Enjoyed throughout the day, but especially effective in the evening before bed, Chamomile organic will calm your senses and enhance relaxation; a perfect end to each day.
TASTING NOTES
Dreamy floral aroma and creamy and honey flavor
INGREDIENTS
Organic Chamomile Flowers
Caffeine

Who Grew Your Tea?
Fraser Tea handpicks only the finest tea leaves, flowers, herbs, and bark from sustainable farms across the globe to craft its organic tea and original blends. Ingredients are sourced as far away as India, China, South Africa, Sri Lanka and...
Learn More
Brewing Method

1 tsp/sachet

205°F

5 min

2 tsp/sachets
for iced tea