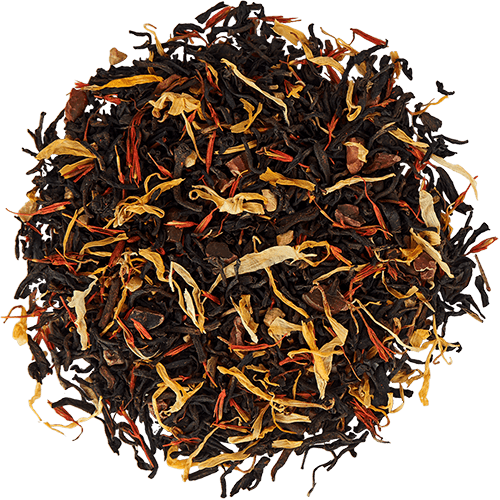 DESCRIPTION
Decadent Chocolate Truffle is an organic, healthful beverage with calming effects. Delight in the richness of chocolate and comforting cream in your first sip of this high quality organic Pu-erh tea. Fraser Tea handpicks all teas and chose this Pu-erh variety for its ability to improve with time. Often used as a slimming tea for those working to manage weight and wellness, this tea is sought after worldwide. Savor the refined essence of our Chocolate Truffle Organic Pu-erh Tea blend either iced or warm.
TASTING NOTES
Sweet cream with earthy chocolate flavors and smooth finish
INGREDIENTS
Puerh*, Black Tea*, Cacoa Nibs*, Organic Flavor*, Safflower*, Calendula*, *Certified Organic
Caffeine

Who Grew Your Tea?
China leads the world when it comes to the production of tea.The tea industry accounts for more than 1 million tons of tea harvested annually and employs more than 80 million people. When Fraser Tea founders sought to source its...
Learn More
Brewing Method

1 tsp/sachet

195°F

2-3 min

2 tsp/sachets
for iced tea