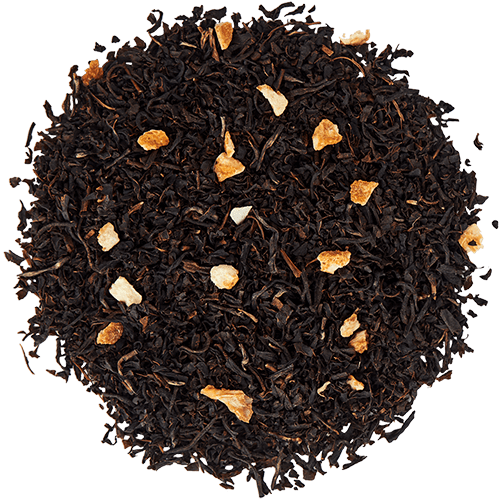 DESCRIPTION
Crafted from highest quality organic Indian, Sri-Lankan, and Chinese black teas, Earl Grey Organic Black Tea is joined with sweet, citrusy bergamot and enhanced with fresh orange peel for a new take on one of the world's most famous varieties of tea.  We handcrafted this blend with our old friend Barry in mind.  A British sailor, Barry is known to sip Earl Grey on his sailboat, telling tales of worlds conquered and pursuits followed. Join us for a cup.
TASTING NOTES
Bold and citrusy bergamot merged with exquisite black teas for a distinctive flavor
INGREDIENTS
Black Tea*, Organic Flavors*, Orange Peel*,  *Certified Organic
Caffeine

Who Grew Your Tea?
Do you ever wonder, WHO grew your tea? Sometimes we hear about the WHERE. At Fraser Tea, we make it our mission to choose the very best organic teas from around the world, and from the best growers. The best...
Learn More
Brewing Method

1 tsp/sachet

195 - 205°F

3 min

2 tsp/sachets
for iced tea