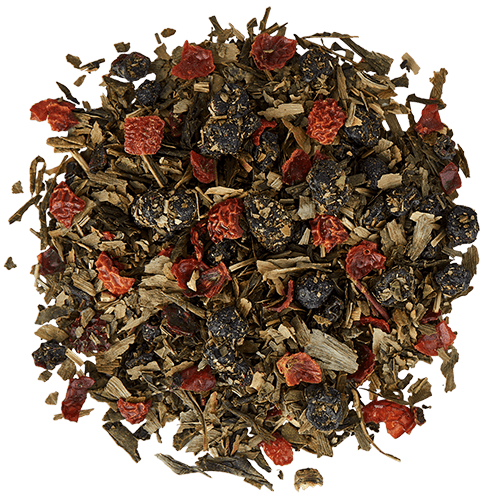 DESCRIPTION
When you're searching for a way to focus, our Focus Organic Green Tea is the beverage of choice. Hand-picked and masterfully crafted with organic ingredients like ginkgo, to increase blood flow to the body and brain, Gotu kola, as an aid for meditation, and Rosemary, to enhance memory, this organic tea supports wellness, alertness, and offers a fresh and vibrant sweet finish.
TASTING NOTES
Sweet blueberry flavor slight floral notes with zesty finish
INGREDIENTS
Green Tea*, Organic Flavor*, Blueberries*, Eleuthero Root*, Ginkgo*, Rosehips*, Gotu Kola* (*) = Organic Certified.
Caffeine

Who Grew Your Tea?
China leads the world when it comes to the production of tea.The tea industry accounts for more than 1 million tons of tea harvested annually and employs more than 80 million people. When Fraser Tea founders sought to source its...
Learn More
Brewing Method

1 tsp/sachet

175°F

2 min

2 tsp/sachets
for iced tea