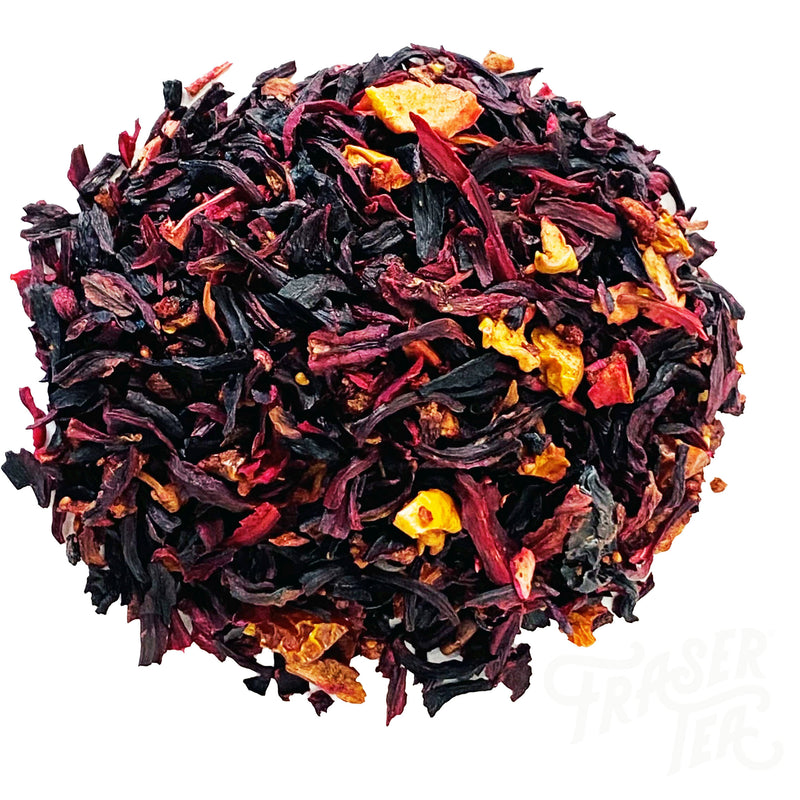 DESCRIPTION
Imagine a world where the sweet scent of strawberries lingers in your nose and hibiscus flowers reflect their colorful petals on water. Now imagine this same paradise with an invigorating flavor that will leave you feeling refreshed, coolness restoring energy!
The Fraser Tea Strawberry Hibiscus is not just refreshing but also tangy enough to keep coming back for more as it gradually becomes gentle tastes before evolving into full-bodied aroma when steeped deeply
TASTING NOTES
Strawberry Hibiscus Tea is a luxurious and sweet drink that will leave you feeling refreshed. It has an inviting aroma, with just enough tartness to keep things interesting!
INGREDIENTS
Hibiscus Flowers*, Strawberries*, Organic Flavor*, Apples*, Rosehips*, *Certified Organic
Caffeine

Who Grew Your Tea?
Here is a trivia question.  Tea comes from: India Japan The United States of America All the Above If you guessed D, your right. But wait, is this a trick question?  On the one hand, if we are talking about...
Learn More
Brewing Method

1 tsp/sachet

205°F

5 min

2 tsp/sachets
for iced tea