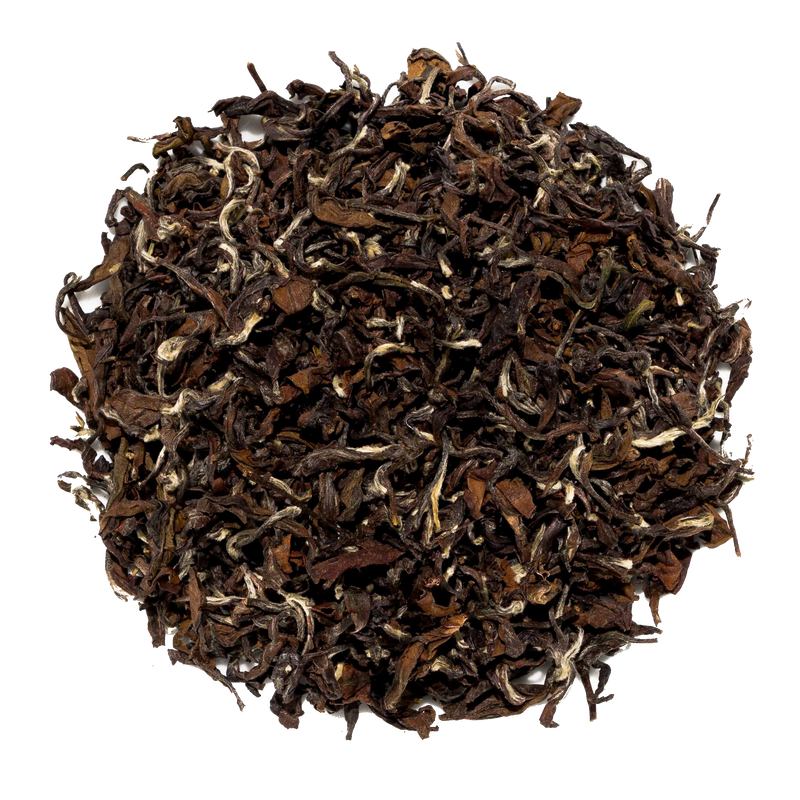 DESCRIPTION
Oriental Beauty Oolong Tea is one of the most famous Oolong teas from Taiwan.  Only one bud with two top leaves are picked by hand to produce this high quality oolong tea. For this reason it is often called the champagne of Oolong teas with its distinctive white tips.  
This tea is traditionally harvested in the summer after a tiny tea cricket (Jacobiasca formosana) bite the tea leaves beginning the oxidation process prior to harvest.  In response to these bites the plant produces aromatic muscat-like aroma to protect itself thus making a unique flavor.
According to legend when British tea merchants presented this tea to Queen Victoria she delighted in the taste and proclaimed it an "Oriental Beauty!" Hence it gained its name.
TASTING NOTES
Oriental Beauty tea has honey-fruit aroma and notes of spice.
INGREDIENTS
Organic Oolong Tea
Caffeine

Who Grew Your Tea?
China leads the world when it comes to the production of tea.The tea industry accounts for more than 1 million tons of tea harvested annually and employs more than 80 million people. When Fraser Tea founders sought to source its...
Learn More
Brewing Method

1 tsp/sachet

195°F

3 min

2 tsp/sachets
for iced tea