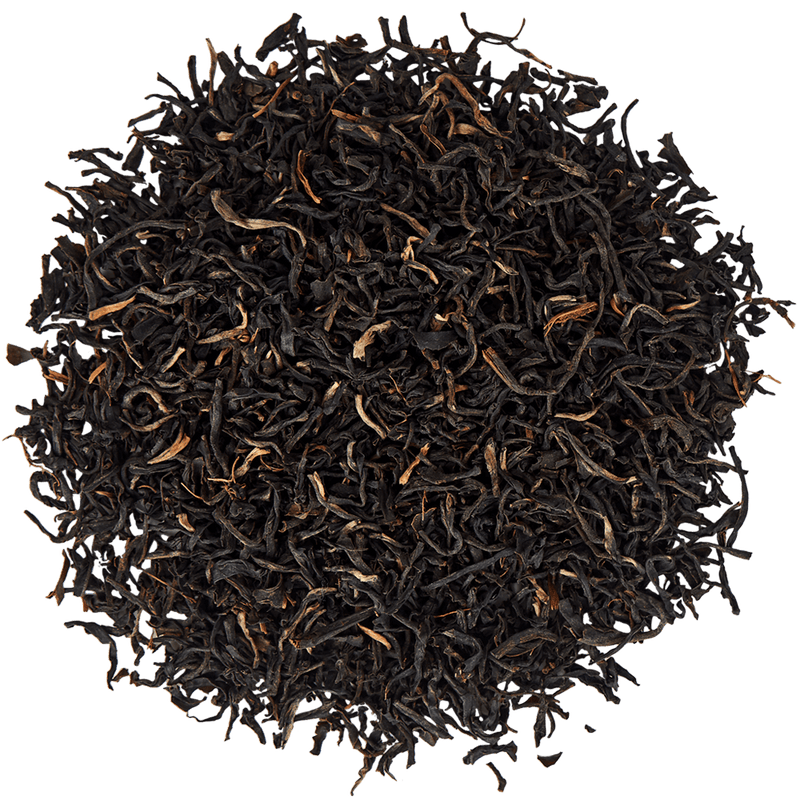 DESCRIPTION
Our Lapsang Souchong Organic Black Tea has a very distinctive smoky flavor. If you enjoy peaty single malt scotch or a good cigar, then this might be your cup of tea! 
After plucking, the leaves are withered over cypress or pine wood fires, then rolled. They are placed into wooden barrels until they begin to emit their own pleasant aroma. As a final step they are placed in bamboo baskets and hung on racks over smoky pine fires where they dry and absorb the essence of the smoke.
Try it with salty and spicy dishes and also with cheese, or mix it with other teas to give them a unique kick!
TASTING NOTES
Distinctive bold smoky sweet flavor with a smoky fine finish.
INGREDIENTS
Organic Black Tea* *Certified Organic
Caffeine

Who Grew Your Tea?
Fraser Tea handpicks only the finest tea leaves, flowers, herbs, and bark from sustainable farms across the globe to craft its organic tea and original blends. Ingredients are sourced as far away as India, China, South Africa, Sri Lanka and...
Learn More
Brewing Method

1 tsp/sachet

195 - 205°F

3 min

2 tsp/sachets
for iced tea