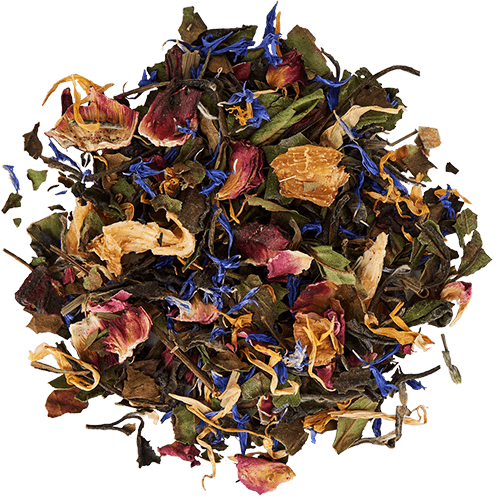 DESCRIPTION
Lavender Night Organic White Tea combines the tranquil properties of fragrant lavender flowers with tropical pineapple, blueberries, and lemon undertones to promote relaxation and summon sleep. Minimally processed to retain its delicate flavor and antioxidant benefits, white tea is infused with lavender to encourage rest and relaxation at the end of a long stressful day.
TASTING NOTES
Tropical fruity flavors with subtle aromas
INGREDIENTS
White Tea*, Lavender*, Blueberry*, Pineapple*, Organic Flavor*, Rose Petal*, Hibiscus*, Lemongrass*, Lemonbalm*, Calendula*, Cornflower*, *Certified Organic
Caffeine

Who Grew Your Tea?
China leads the world when it comes to the production of tea.The tea industry accounts for more than 1 million tons of tea harvested annually and employs more than 80 million people. When Fraser Tea founders sought to source its...
Learn More
Brewing Method

1 tsp/sachet

175°F

2.5 min

2 tsp/sachets
for iced tea