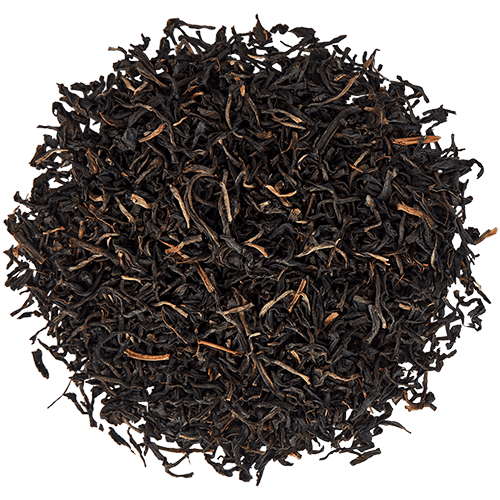 DESCRIPTION
Ceylon, our top notch Organic Fair Trade Certified™ Indian black tea, comes hand-picked from a tea farm in Sri Lanka. Setting itself apart from other varieties of black tea, our Organic Fair Trade Certified™ Ceylon black tea is flavorful and fragrant evoking fruit-forward notes and woody molasses. Brew a pot and enjoy the abundant health benefits and bold flavor provided in each delicious cup.
TASTING NOTES
Woody and fruity fragrance with a scent of molasses and smooth flavor
INGREDIENTS
Organic Fair Trade Certified™ Black Tea* *Certified Organic
Caffeine

Who Grew Your Tea?
Sri Lanka developed a tea industry on what was first a coffee empire. In the 1880s when the region was colonized by Great Britain, the coffee plantations were key to the economy. As the coffee industry began to fall, Sri...
Learn More
Brewing Method

1 tsp/sachet

195 - 205°F

3 min

2 tsp/sachets
for iced tea