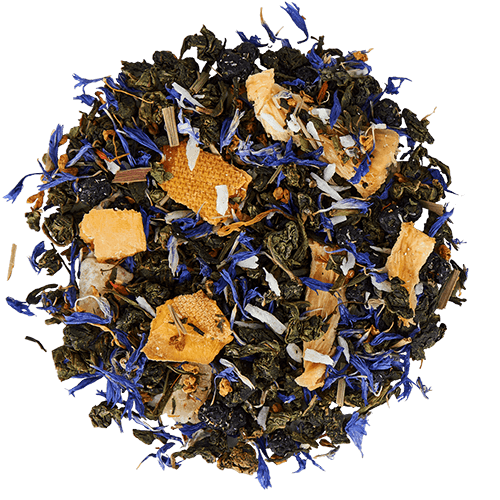 DESCRIPTION
The unexpected fusion of nutrient-rich oolong and fresh tropical fruit makes Tropical Punch Organic Oolong Tea a refreshing iced drink any day.  Classic tropical flavors of coconut, mango, papaya, and pineapples blend with crisp lemongrass and organic fruit punch flavor to make this organic oolong a healthy alternative to sugery beverages.  Enjoy iced. 
TASTING NOTES
tropical fruit and punch flavor with sweet floral notes
INGREDIENTS
Oolong Tea*, Green Tea*, Coconut*, Organic Flavor*, Blueberries*,  Mango*, Pineapple*, Lemongrass*,  Osmanthus*, Cornflower*,  *Certified Organic
Caffeine

Who Grew Your Tea?
China leads the world when it comes to the production of tea.The tea industry accounts for more than 1 million tons of tea harvested annually and employs more than 80 million people. When Fraser Tea founders sought to source its...
Learn More
Brewing Method

1 tsp/sachet

195°F

3 min

2 tsp/sachets
for iced tea