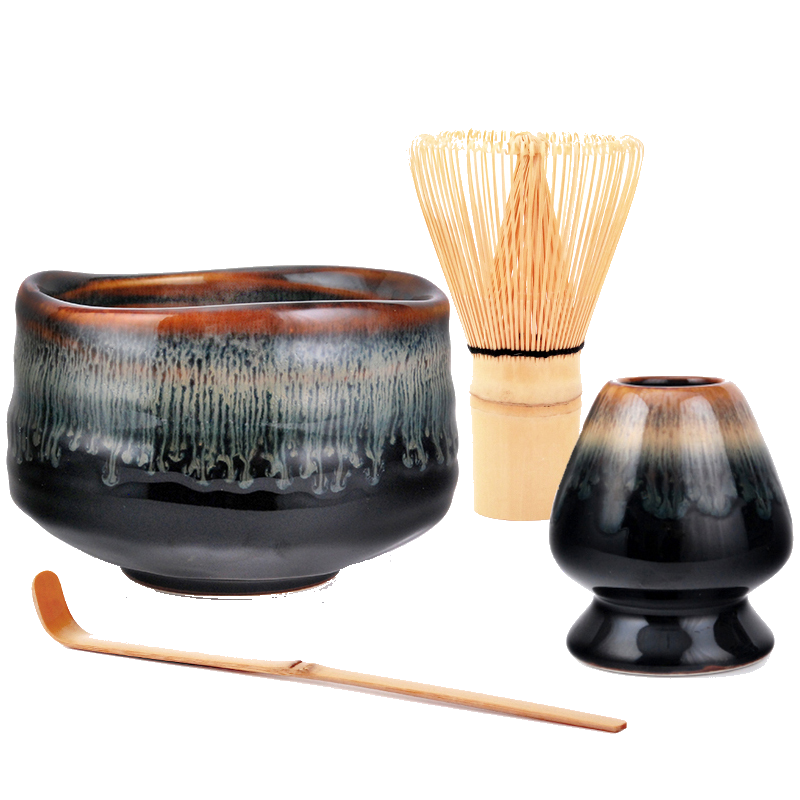 DESCRIPTION
Introducing our Matcha Set - a perfect blend of style and the essence of a traditional Japanese Tea Ceremony, right in the comfort of your home. Crafted with care, this 4-piece ceramic set by Fraser Tea allows you to fully immerse yourself in the art of matcha preparation. Whether you're an experienced matcha enthusiast or just beginning your journey, our set has everything you need to create the perfect matcha beverage.
The set includes a beautifully crafted ceramic matcha tea bowl, bamboo measuring spoon, traditional matcha whisk and whisk holder. With these essential tools at your disposal, you can embark on the unique and delightful process of making matcha, true to its time-honored tradition.
Elevate your matcha experience with the finest tools and enjoy the artful preparation of this cherished tea style with Fraser Tea.
BOWL: 21fl.oz / 4.5"D x 3.25"H 
4"H B.B. WHISK /  7.25"L SPOON / 3.25"H WHISK STAND
About our teaware
Fraser Tea founders understand the importance of crafting the perfect cup of tea. From timeless traditions to tea ceremonies and a glass of iced tea on the run, Fraser Tea offers high quality accessories to make the process of brewing healthy and organic tea simple. From stainless steel tea infusers to bamboo matcha whisks, cast iron tea pots to glass iced tea makers, all accessories are crafted with wellness in mind.