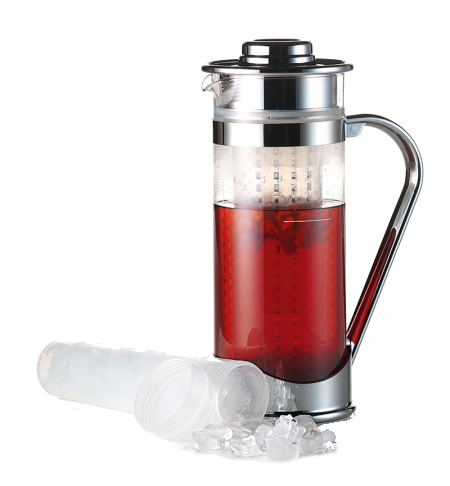 DESCRIPTION 
From ensuring the perfect steep to varieties made to be iced, Fraser Tea offers a heat-resistant glass Iced Tea Maker. The body has a large strainer and a removable ice cube container made of plastic. BPA Free! This is the ideal tea accessory for those who enjoy fresh brewed and not watered down iced tea. Feel good about the iced tea in your glass.
At Fraser Tea, founders John Fraser, Tom Fraser and Bernard Fraser aren't just experts in tea, they are fans of the beverage in every form. As tea sommeliers and master blenders, they source only the highest quality organic teas from sustainable farms.
About our teaware
Fraser Tea founders understand the importance of crafting the perfect cup of tea. From timeless traditions to tea ceremonies and a glass of iced tea on the run, Fraser Tea offers high quality accessories to make the process of brewing healthy and organic tea simple. From stainless steel tea infusers to bamboo matcha whisks, cast iron tea pots to glass iced tea makers, all accessories are crafted with wellness in mind.