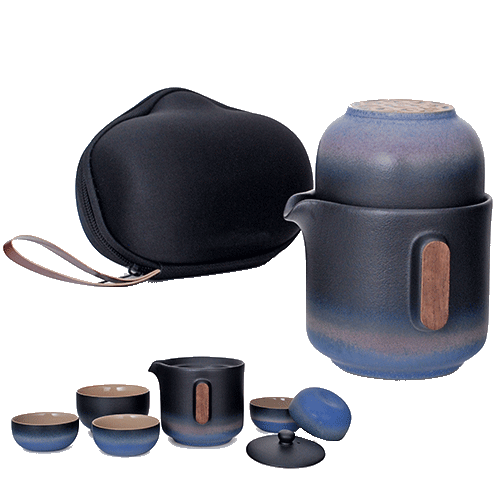 Experience the art of tea in its purest form with our Minimalist Kungfu Tea Set Kit. This elegant kit brings together the essentials for a refined and mindful tea-drinking experience.
Key Components:
Ceramic Purple Pot (10oz): Crafted to perfection, this pot measures 3.25 inches in diameter and stands at 3.75 inches in height. Its exquisite design adds a touch of elegance to your tea sessions.
Large Cup (4oz): The large cup, with a diameter of 3 inches and a height of 1.75 inches, is designed to enhance your tea's flavors and aromas. It's the perfect vessel for savoring each sip.
Small Cup (2oz): For a more intimate tea moment, the small cup, measuring 2.5 inches in diameter and 1.25 inches in height, offers a delicate experience, allowing you to appreciate the subtleties of your tea.
Product Care: Handwash only. Not for Stove Top / Oven / Microwave.
Embrace the simplicity and beauty of the Minimalist Kungfu Tea Set Kit. This kit is thoughtfully designed to help you focus on the essence of tea, providing a tranquil and authentic tea-drinking experience. Elevate your tea rituals with this minimalist masterpiece.
About our teaware
Fraser Tea founders understand the importance of crafting the perfect cup of tea. From timeless traditions to tea ceremonies and a glass of iced tea on the run, Fraser Tea offers high quality accessories to make the process of brewing healthy and organic tea simple. From stainless steel tea infusers to bamboo matcha whisks, cast iron tea pots to glass iced tea makers, all accessories are crafted with wellness in mind.