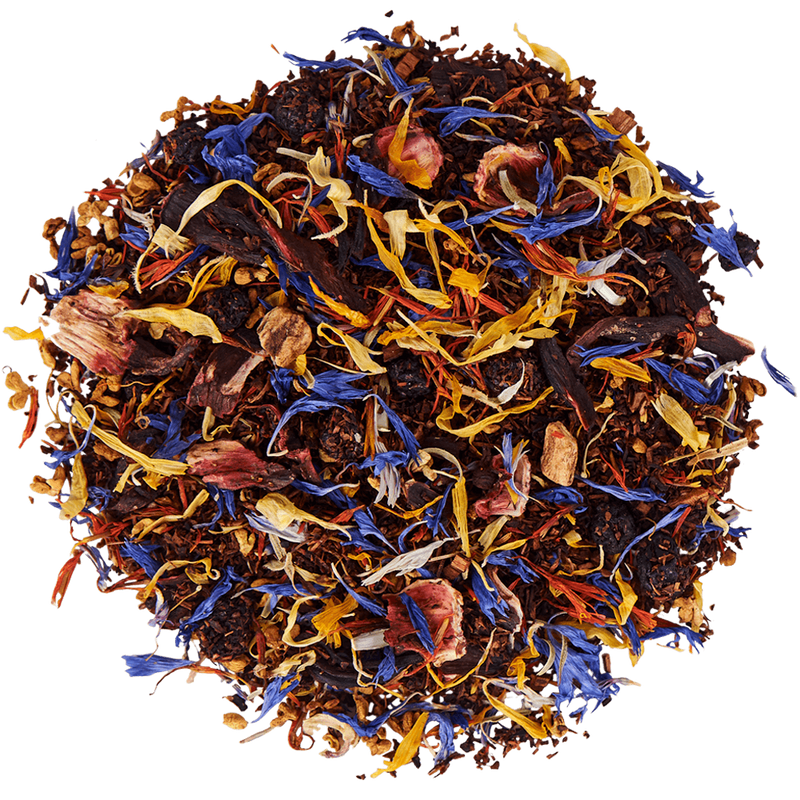 DESCRIPTION
Organic Honeybunch Berry Dandelion Tea garners its sweetness naturally from organic Honeybush and ripe blueberries.  Caffeine free and filled with flavor, enjoy the health benefits of this naturally detoxifying tea as an alternative to sugary beverages.  Sweet, fruity, and full of flavor, drink to your good health.
TASTING NOTES
Fresh Michigan blueberries and schisandra berries offer sweet and tart flavors accentuated with floral notes with refreshing finish.
INGREDIENTS
Honeybush*, Organic Flavor*, Blueberry*, Hibiscus*, Dandelion root*, Schisandra Berries*, Calendula*, Osmanthus*, Safflower*, Cornflower*,  *Certified Organic
Caffeine

Who Grew Your Tea?
Here is a trivia question.  Tea comes from: India Japan The United States of America All the Above If you guessed D, your right. But wait, is this a trick question?  On the one hand, if we are talking about...
Learn More
Brewing Method

1 tsp/sachet

205°F

5 min

2 tsp/sachets
for iced tea