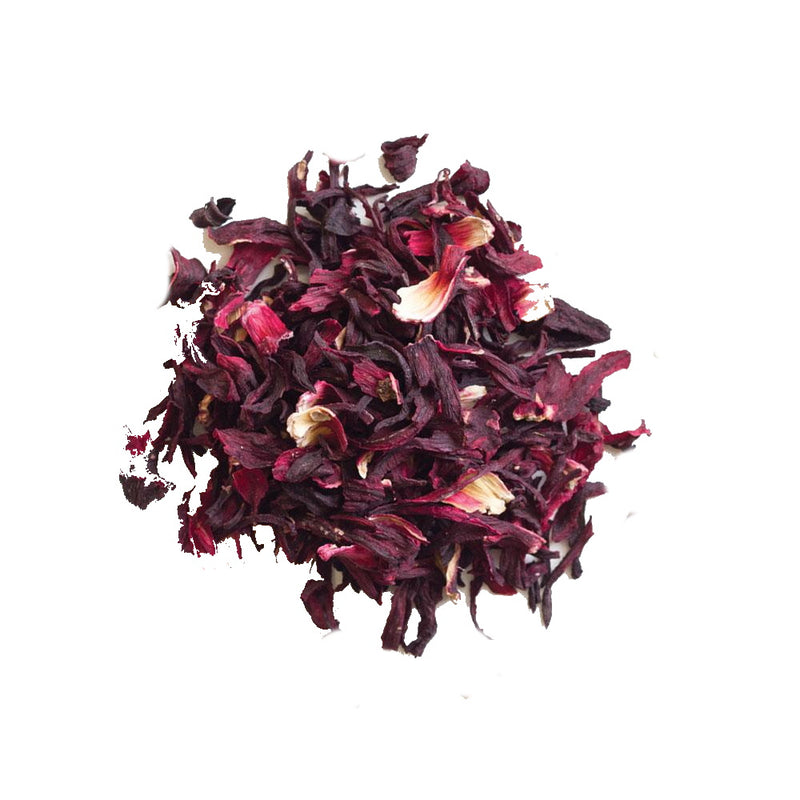 DESCRIPTION
Hibiscus Flowers are known for their beautiful tropical colors and feel. This Organic Hibiscus Tea offers a refreshing tangy-sweet drink hot or iced.  Hibiscus tea comes from the dried calyxes of the Hibiscus sabdariffa flowers. These flowers were native to Africa but are now grown in many tropical and subtropical regions around the world. This full-bodied tea offers a wonderful crimson red color and is great on its own or combines with other specialty drinks.
TASTING NOTES
 Fruity, flowery with smooth tangy-sweet notes
INGREDIENTS
Certified Organic Hibiscus Flowers
Caffeine

Who Grew Your Tea?
Fraser Tea handpicks only the finest tea leaves, flowers, herbs, and bark from sustainable farms across the globe to craft its organic tea and original blends. Ingredients are sourced as far away as India, China, South Africa, Sri Lanka and...
Learn More
Brewing Method

1 tsp/sachet

205°F

5 min

2 tsp/sachets
for iced tea