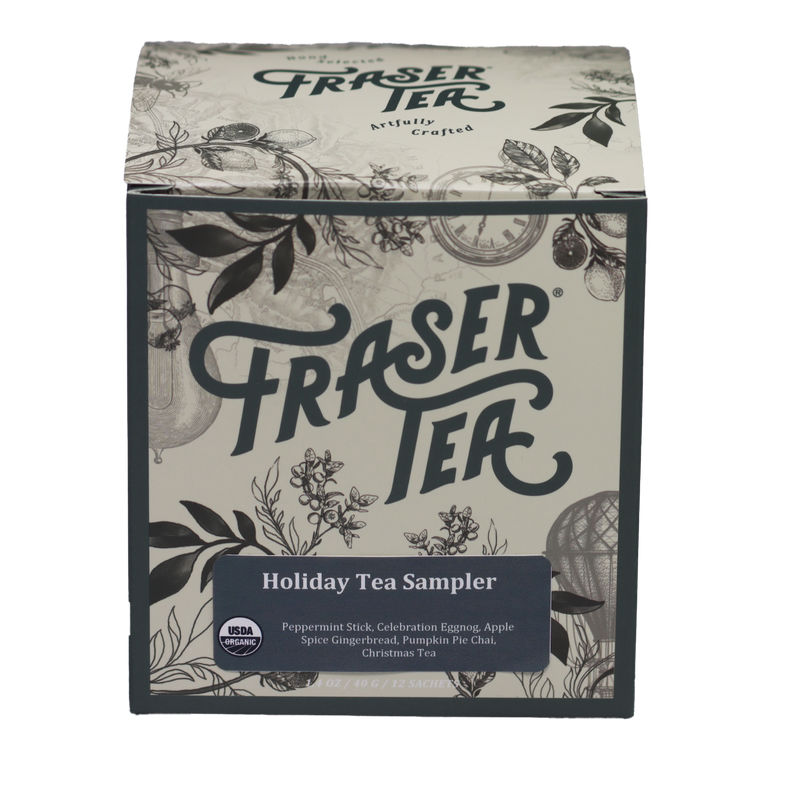 This Holiday Tea Sampler includes 3 sachets of each of our holiday blends: Peppermint Stick Organic Herbal Tea, Christmas Tea Organic Black Tea, Apple Spice Gingerbread Organic Black Tea, Pumpkin Pie Chai Organic Black Tea.
Each premium whole leaf organic tea blend is certified organic and kosher. Our signature non-GMO pyramidal tea bags allow the delicate tea leaves to open fully and deliver a flavorful cozy cup of tea – each and every time.
Caffeine

Caffeine

Who Grew Your Tea?
Fraser Tea handpicks only the finest tea leaves, flowers, herbs, and bark from sustainable farms across the globe to craft its organic tea and original blends. Ingredients are sourced as far away as India, China, South Africa, Sri Lanka and...
Learn More
Brewing Method

1 tsp/sachet

195 - 205°F

3 min

2 tsp/sachets
for iced tea