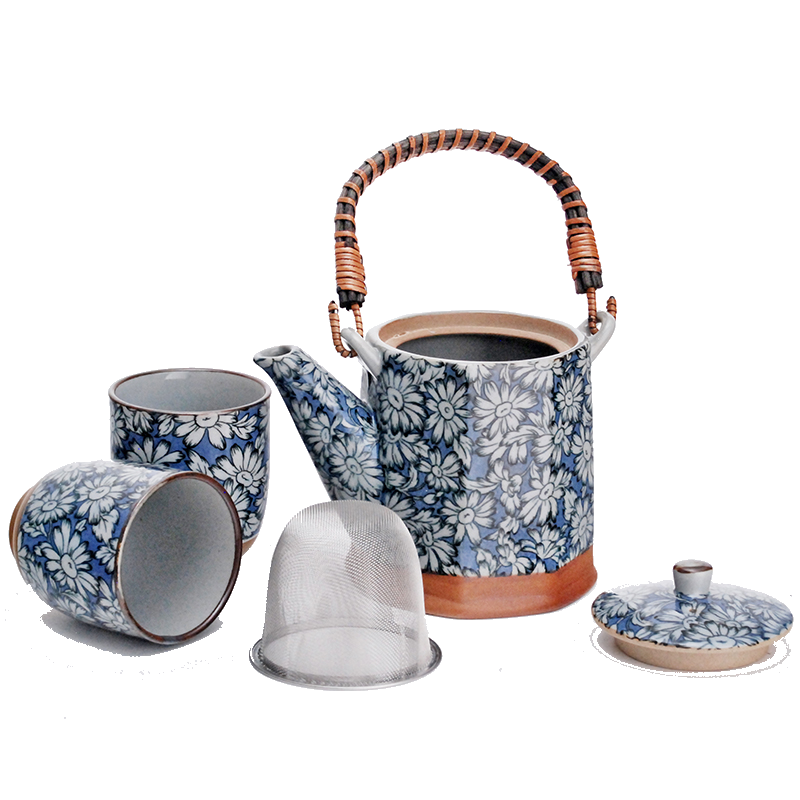 Indulge in the art of tea with the Margaret Blue Tea Set – a masterpiece of craftsmanship and design. Imported from Japan, this exquisite tea set is a testament to Japanese precision and tea culture.
Key Features:
Perfect Size: The teapot, standing at 5 inches (7.75 inches with the handle), offers a generous 19 oz capacity, perfectly designed for sharing your favorite brews. The included strainer ensures a flawless tea experience every time.
Delightful Cups: The set comes complete with 12 charming cups, each with a 6 oz capacity and measuring 2.75 inches in diameter by 3.25 inches in height.
Japanese Craftsmanship: Crafted with precision in Japan, this tea set is a true work of art, combining form and function to create a stunning addition to your tea collection.
Whether you're hosting a tea gathering with friends or savoring a moment of solitude, the Margaret Blue Tea Set promises to elevate your tea-drinking experience. Experience the essence of Japanese tea culture and make every cup memorable with the Margaret Blue Tea Set with Strainer.
About our teaware
Fraser Tea founders understand the importance of crafting the perfect cup of tea. From timeless traditions to tea ceremonies and a glass of iced tea on the run, Fraser Tea offers high quality accessories to make the process of brewing healthy and organic tea simple. From stainless steel tea infusers to bamboo matcha whisks, cast iron tea pots to glass iced tea makers, all accessories are crafted with wellness in mind.