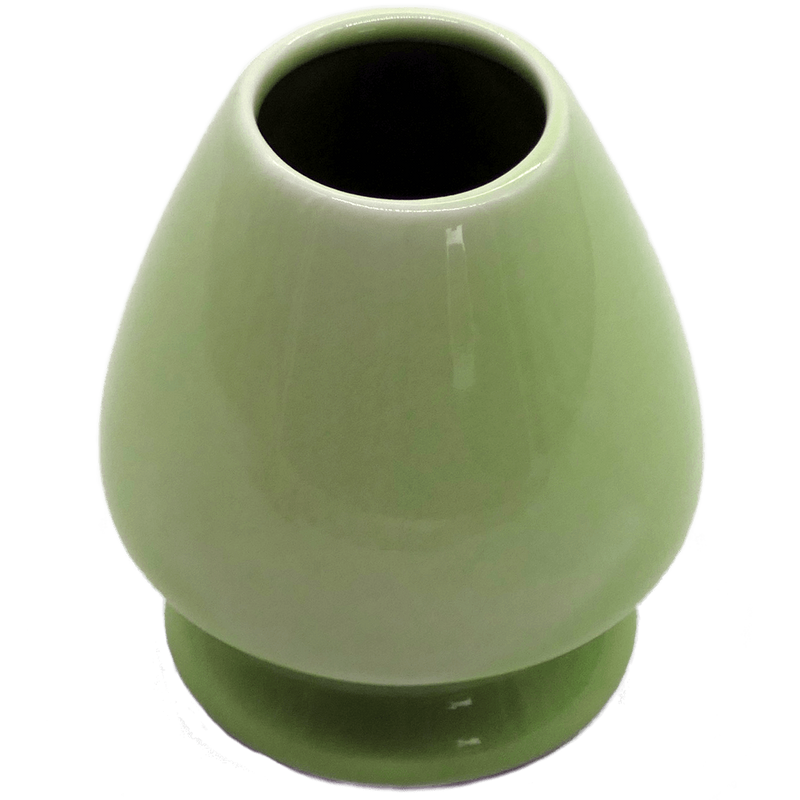 DESCRIPTION
For those serious matcha tea aficionados, Fraser Tea offers a Matcha Whisk Holder. Made of green porcelain, this is the perfect way to store your bamboo matcha whisk when it's not used to stir tea.
Making matcha is a process unique to this style tea, and it requires the tools to match. At Fraser Tea, we offer full Matcha Sets and individual items like matcha whisks, to round out any teaware collection.
About our teaware
Fraser Tea founders understand the importance of crafting the perfect cup of tea. From timeless traditions to tea ceremonies and a glass of iced tea on the run, Fraser Tea offers high quality accessories to make the process of brewing healthy and organic tea simple. From stainless steel tea infusers to bamboo matcha whisks, cast iron tea pots to glass iced tea makers, all accessories are crafted with wellness in mind.