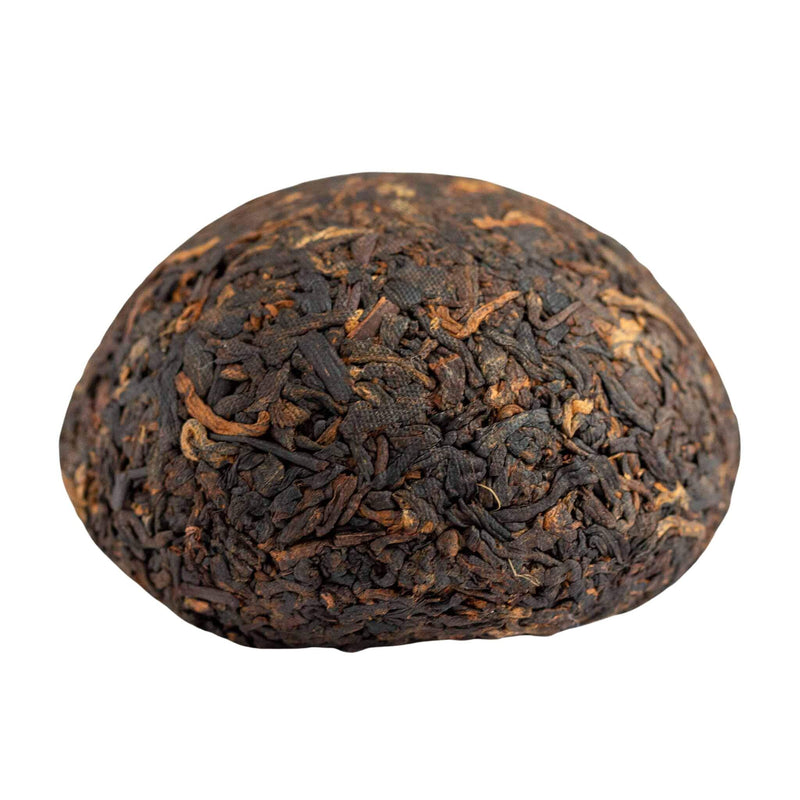 DESCRIPTION
Our fermented Yunnan Tuo Cha Organic Pu-erh Tea Cake brews into a smooth rich dark earthy tea with sweet and mellow fruit notes. Each pour has subtle aroma changes, and it retains its flavor through several infusions.
This traditional Pu-erh (sometimes called pu'er) is ripened using the shou (wet piling) fermentation process.  During this accelerated ripening process, the full-bodied magical flavors develop. Then, the damp ripe organic loose leaf pu-erh leaves are then compacted into compressed into bird nest shaped domes called tuo cha (sometimes referred to as tuocha) to help facilitate the drying process.
Drinking ripe Pu-erh tea may aid in digestion, lower cholesterol, and help support weight loss along with a healthy diet. Enjoy multiple pours using our convenient Tea Infuser. Best enjoyed without cream or sugar.
TASTING NOTES
Earthy apricot or ripe fig flavor and aroma with a unique and smooth finish

INGREDIENTS
Organic Pu-erh Tea compressed into 100 g fermented cake


Caffeine

Who Grew Your Tea?
China leads the world when it comes to the production of tea.The tea industry accounts for more than 1 million tons of tea harvested annually and employs more than 80 million people. When Fraser Tea founders sought to source its...
Learn More
Brewing Method

1 tsp/sachet

195°F

2-3 min

2 tsp/sachets
for iced tea