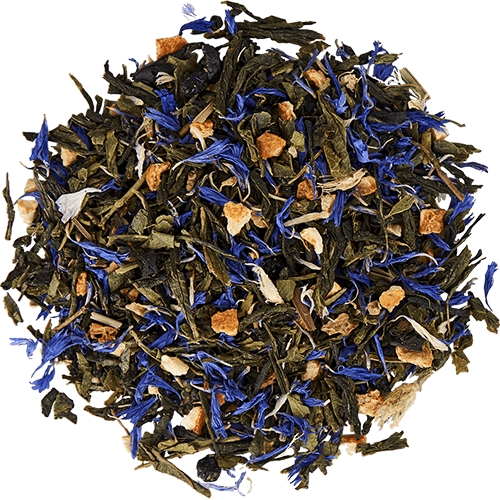 DESCRIPTION
Crafted by blending exquisite black tea, citrus, and ginger root with our top notch organic green tea, Cognac Swirl Organic Green Tea offers a unique and exotic flavor experience. A blend inspired by the rich warmth of Cognac, this delicious take on a renowned nightcap evokes the same warmth and smooth flavor of the classic.
TASTING NOTES
Raisin or apricot flavor with subtle citrus aroma
INGREDIENTS
Green Tea*,  Black Tea*, Organic Flavor*, Blueberries*, Orange Peel*, Lemon Peel*,  Ginger Root*,  Cornflower*, * Certified Organic
Caffeine

Who Grew Your Tea?
China leads the world when it comes to the production of tea.The tea industry accounts for more than 1 million tons of tea harvested annually and employs more than 80 million people. When Fraser Tea founders sought to source its...
Learn More
Brewing Method

1 tsp/sachet

175°F

2 min

2 tsp/sachets
for iced tea